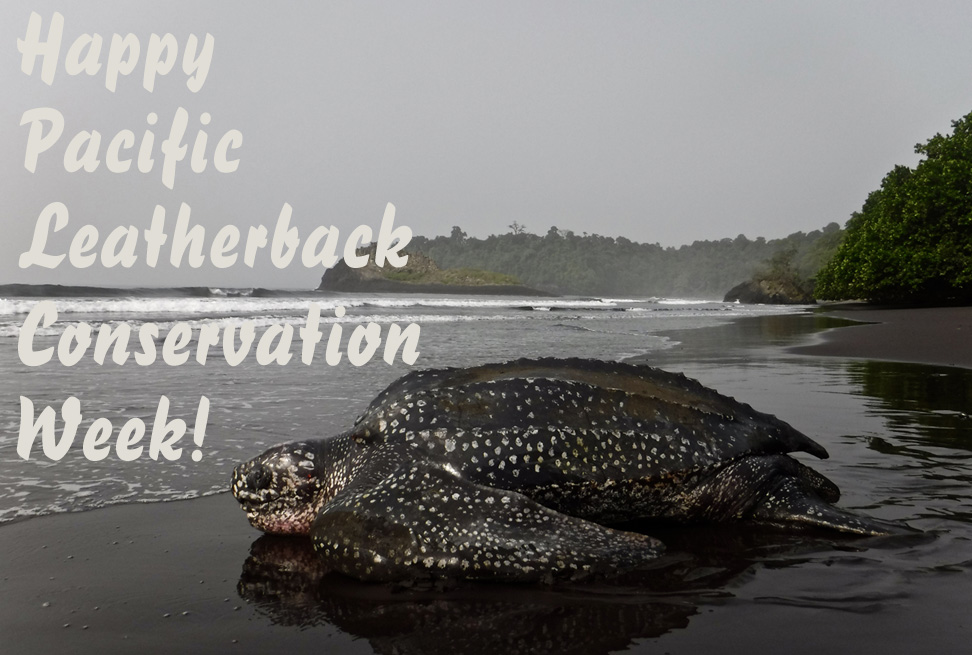 In honor of Pacific Leatherback Conservation Day, October 15, TIRN is celebrating the mighty Pacific leatherback all week long via a t-shirt drive to raise funds for our Save the Leatherback Campaign.
The Pacific leatherback crisis: Extinct in our lifetimes?
With only 633 Eastern Pacific leatherbacks left, scientists predict this iconic sea turtle could be extinct by 2040.

We can't let this happen!

The leading causes of this decline include accidental drownings as a result of fishing practices such as longlines and driftnets (

read about our recent win to end CA's destructive driftnet fishery

) and the illegal harvest of eggs on nesting beaches.
Through our Save the Leatherback Campaign, we are working to improve hatchling success while reducing mortality from fishing operations. Our team is currently identifying and surveying all known Eastern Tropical Pacific leatherback nesting sites – gathering valuable data on movements and behaviors, migration patterns, fishery interactions and nesting behaviors to

help protect this critically endangered sea turtle

. And through your support, we can continue to intervene and catalyze action to reverse the extinction crisis for Eastern Pacific leatherbacks.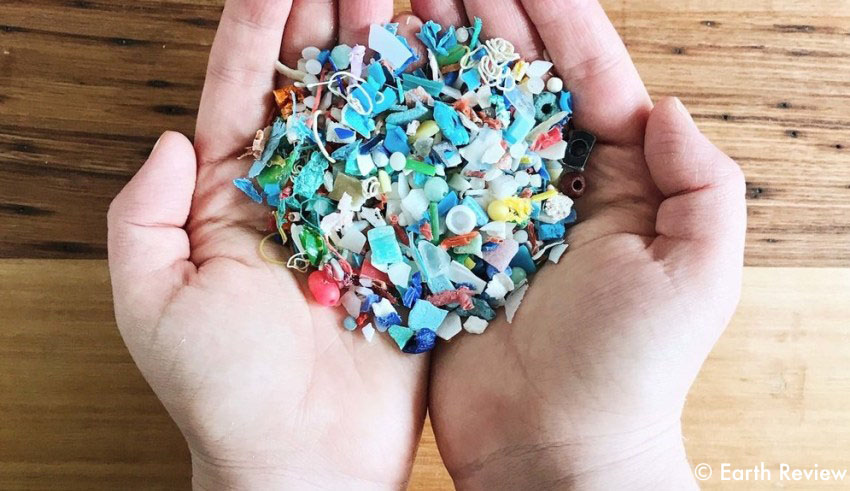 Sympathy for the sea turtle: Recent study shows humans eat and drink microplastics for dinner, too
Turtle Island Restoration Network's Gulf team are studying the effects of microplastics on sea turtles - and the impacts are devastating! Sea turtles confuse trash for food, consume countless amounts of plastic and, weakened from lack of nutrition, become susceptible to predators. But a recent study shows that marine animals aren't the only ones eating record amounts of marine debris...more and more microplastics are winding up in our drinking water and on our dinner plates. Read a recent article from KHOU Houston and do your part to keep plastic out of the ocean!
This week only: score a shirt, help save Pacific leatherback sea turtles!
Turtle Island Restoration Network is running a limited edition t-shirt drive in honor of Pacific Leatherback Conservation Day in California (10/15) - for one week only! We're partnering with FLOAT to raise funds for our Save the Leatherback Sea Turtle Campaign to prevent the extinction of this critically endangered, iconic giant. For every shirt sold, FLOAT will donate $8 to our campaign. Show your support for sea turtle conservation and shop for leatherbacks today!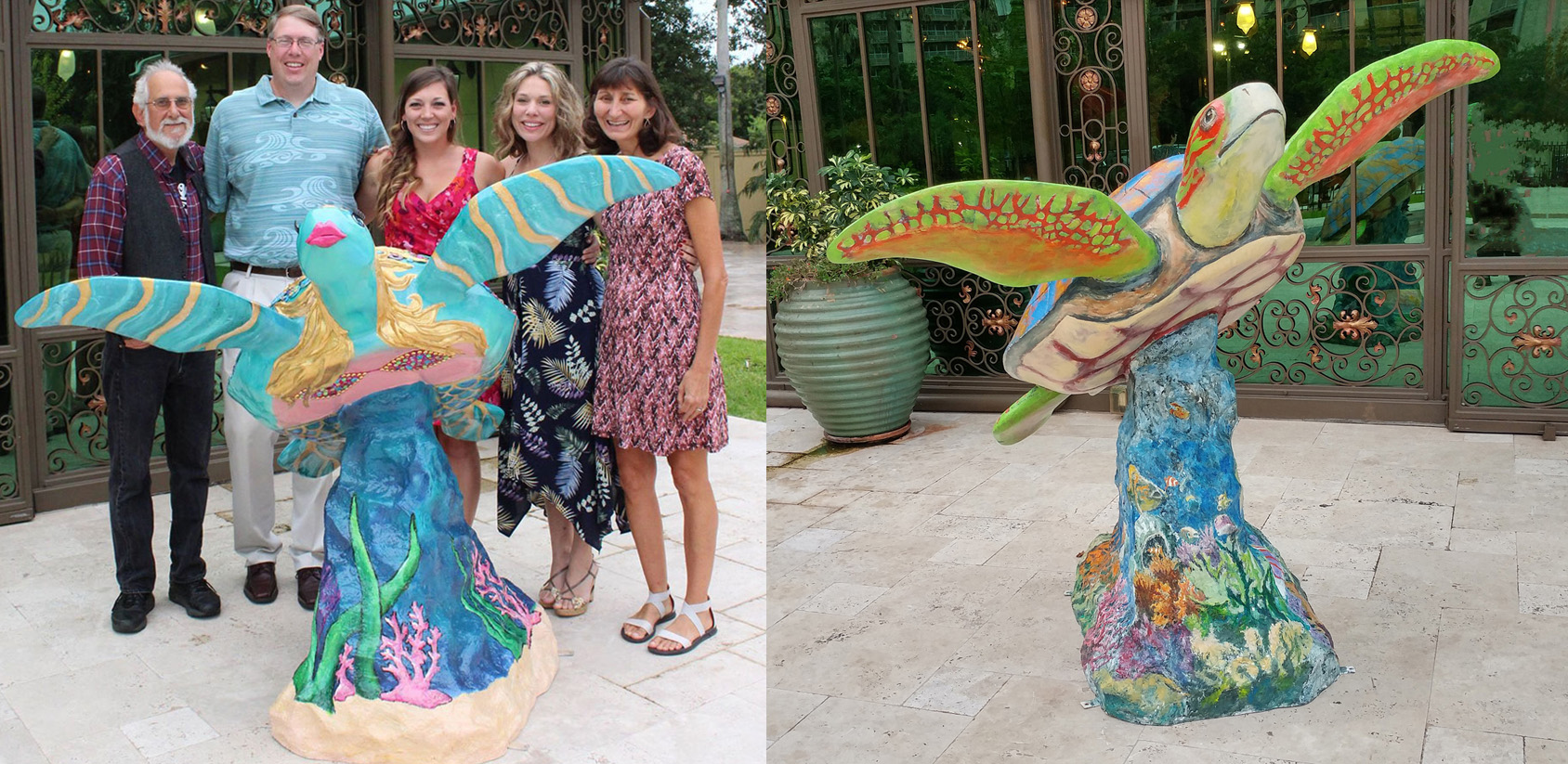 A beautiful gala and public art for cherished sea turtles
On September 30, 2018, TIRN hosted a fall conservation and community art gala, "The Art of Saving Sea Turtles" in Galveston, TX. This sold out event featured a presentation of sponsors and artists of the "Turtles About Town" statues that raise awareness for the endangered Kemp's ridley sea turtle and promote economic growth within the community. Nineteen businesses and organizations came together to sponsor 5ft tall sea turtle statues designed by local artists that will be installed by the end of 2018.
Dive with sharks and for sharks this December!
You will be amazed at the biodiversity! Only a couple spots left on our December 2018 research expedition to Cocos Island, Costa Rica. Dive with sharks and save endangered species by day - relax aboard a luxury ship by night. Help with endangered species conservation or simply enjoy this diving adventure. The trip is being offered at a special discounted rate, and our April 2019 expedition is already sold out. Contact us today to participate in this incredible endangered shark and sea turtle conservation opportunity. Book a trip to legendary Cocos Island and check out available dates.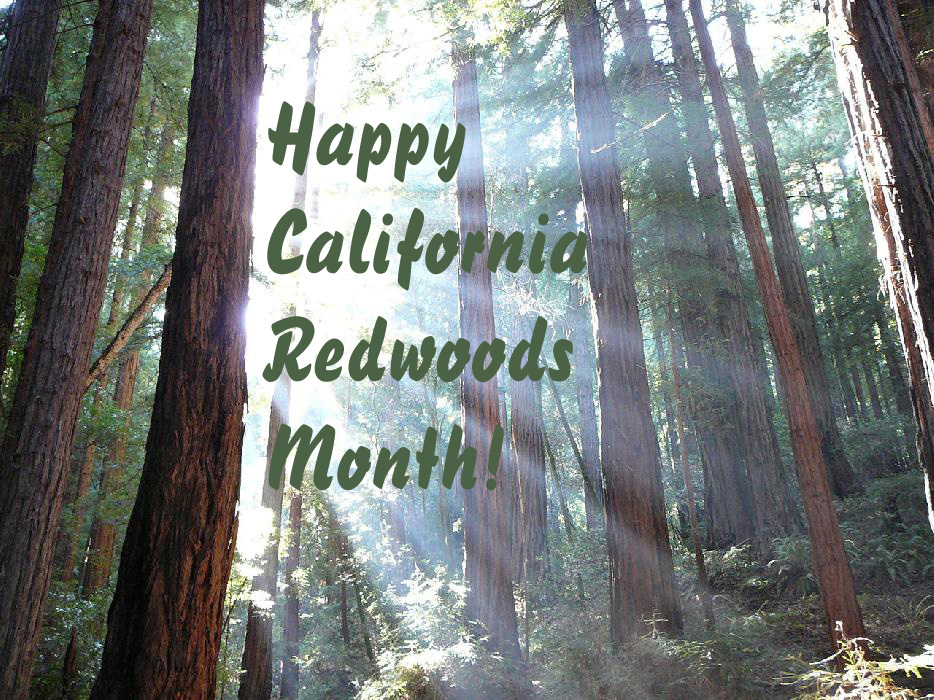 SPAWN update: Governor Brown declares October 2018 California Redwoods month
On October 1st, California Governor Jerry Brown issued a proclamation that declared October 2018 to be California Redwoods month. TIRN honors California's incredible state tree all month long through our 10,000 Redwoods program. We're fighting against climate change by planting 10,000 redwoods in the San Francisco Bay Area to create a local carbon sink...and we need your help! Celebrate California Redwoods month by helping save these iconic giants today.