TAKE ACTION: Urge Governor Brown to Save Sea Turtles, Sharks, Whales & Dolphins
Thanks to all of our supporters taking action, on August 30, 2018, Turtle Island Restoration Network celebrated the first step towards ending California's destructive driftnet fishery forever. The California Assembly and Senate passed SB 1017 to transition California away from mile-long driftnets in order to safeguard ocean animals. The bill now sits on California Governor Jerry Brown's desk for signature before September 30, 2018. Take Action now and ask California Governor Jerry Brown to sign SB 1017!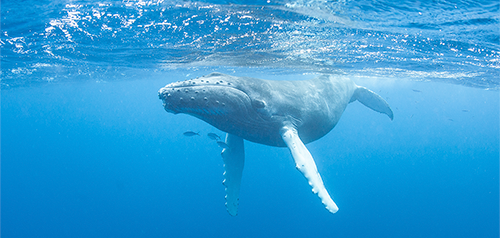 TIRN Successfully Sues Trump Administration for Humpback Whale Protections
The migration routes of three endangered and threatened populations of humpbacks on the West Coast will be protected after the Trump administration settled a lawsuit filed by Turtle Island Restoration Network, Center for Biological Diversity, and Wishtoyo Chumash Foundation. Read more here.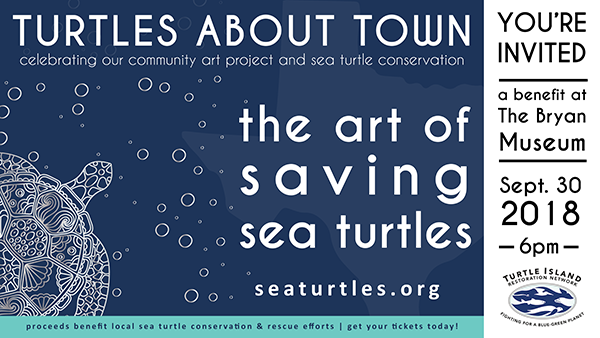 Special Event: The Art of Saving Sea Turtles is SOLD OUT!
We are officially sold out for our very special event in Galveston, Texas on September 30th. Thanks to everyone who purchased tickets to Art of Saving Sea Turtles to celebrate our community art project and ongoing work to protect endangered Kemp's ridley sea turtles.
...and thanks to our generous event sponsors


A December to Remember: Few Spots Left on Cocos Expedition
Hurry! There are limited spots left on our December 2018 Cocos Research Expedition at Cocos Island, Costa Rica. The trip is being offered at a special discounted rate, and our April 2019 expedition is already sold out. Contact us today to participate in this incredible endangered shark and sea turtle conservation opportunity. Make this a December to remember!

Adopt a Nest and Help Save Endangered Sea Turtles
Sea turtles have been swimming Earth's oceans since the time of the dinosaurs. Though once abundant, today these ancient ocean dwellers face a similar fate: extinction. Our Adopt A Nest program supports endangered sea turtle conservation and protects threatened populations such as giant Pacific leatherback sea turtles. Adopt a Nest of hatchlings today!

Fighting to Save Critically Endangered Okinawa Dugongs
Turtle Island Restoration Network joins conservation groups and residents of Okinawa to appeal a court ruling allowing construction of a new U.S. military base on the Japanese island. The base will destroy crucial habitat for the last remaining Okinawa dugongs, a critically endangered relative of the manatee. Read more here.
Our most ambitious salmon habitat restoration project is underway in Olema, CA behind Turtle Island HQ. Sixteen million pounds of dirt and abandoned buildings are being removed to recreate a buried 1-mile floodplain channel along Lagunitas Creek that will serve as sanctuary for critically endangered young coho salmon, California freshwater shrimp, and steelhead trout. Learn more about SPAWN's Tocaloma restoration project.