SPAWN
November Newsletter
---
From starting our largest habitat restoration project yet to achieving milestone water conservation goals in our community, we have a lot to be thankful for. We owe it to you—our volunteers, followers, supporters—who contribute hundreds of hours and support towards restoring streamside habitat in our community throughout the Lagunitas Creek Watershed.
Thank you.
---

Help Us Match a $50,000 Donation on Giving Tuesday
Whether we are planting thousands of redwood trees with our volunteers or restoring critical coho salmon habitat, all of our work at SPAWN is made possible by the generous gifts of our donors. Please join us on Giving Tuesday, the international day of giving, by making a donation to Turtle Island Restoration Network this Tuesday, November 27. A generous donor will double every dollar you gift to TIRN's local conservation efforts -- up to $50,000! Join the Giving Tuesday movement by making a donation to SPAWN today.
---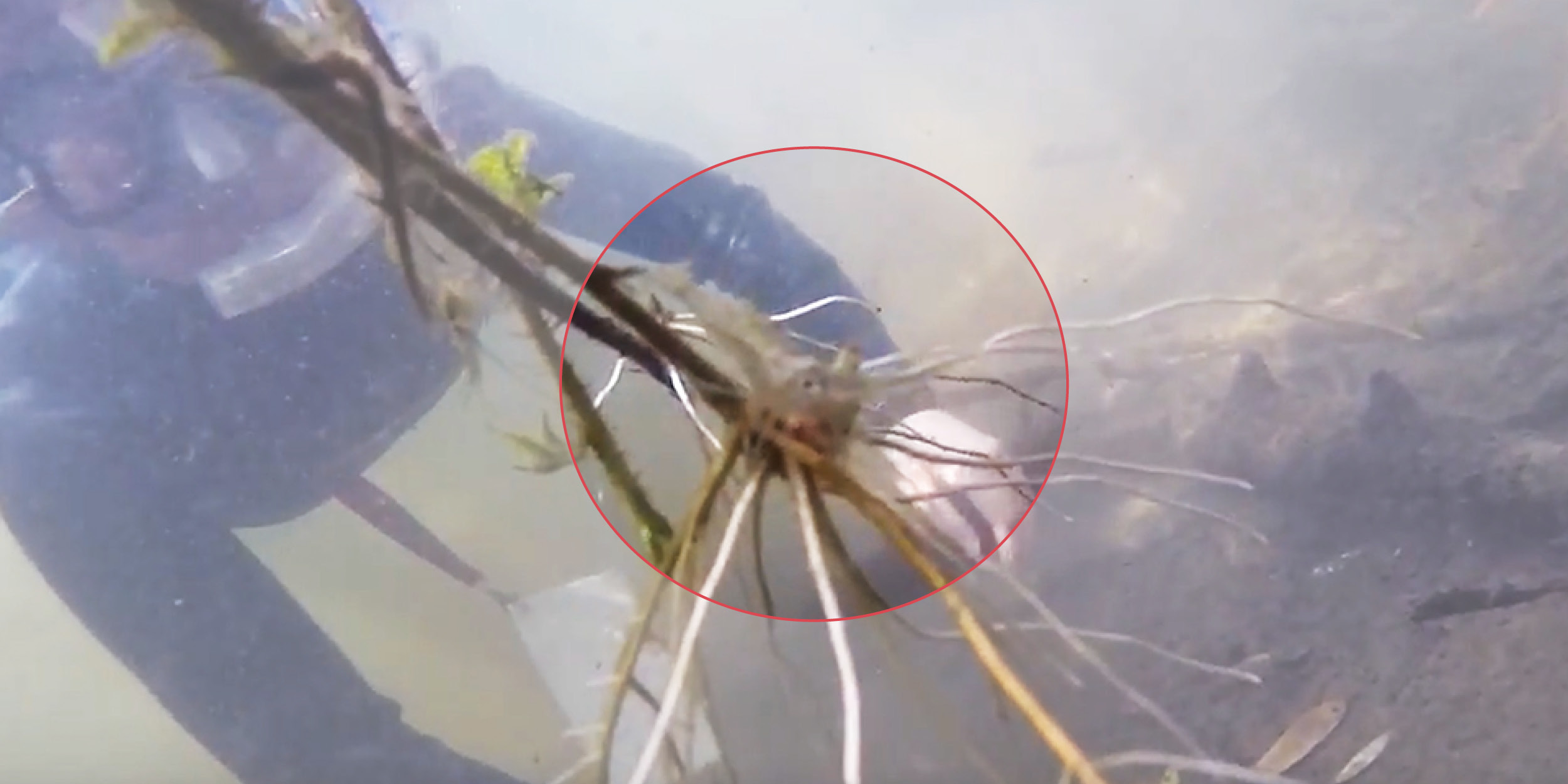 Spotted in Lagunitas Creek: Endangered Freshwater Shrimp and Fish
In early September, we conducted a snorkel survey in Lagunitas Creek and recorded footage of endangered California freshwater shrimp (Syncaris pacifica). We also documented fish identified as roach, rough sculpin, and coho and steelhead fry. These sightings give us an indication of how complex and valuable the habitat in the project area is for these endangered wildlife species. By knowing the presence of these species, we are building habitats they can easily access and use for rearing, foraging, and survival. We will be snorkeling the project area again in the spring to understand how these species are utilizing the new habitats we've built. Watch footage of the shrimp and fish we saw via our YouTube channel.
---

We're Ready for Winter Planting - Please Join Us!
Our Tocaloma site is ready for planting as soon as the rains begin! We have thousands of plants and plugs ready to go in the ground this winter. Our Saturday habitat restoration volunteer events are scheduled for December 8 and December 15, from 10am-2pm, and will do maintenance work or planting on site at Tocaloma. Also, join us each Tuesday in November and December for habitat restoration volunteer activities from 10am-1pm, including seed collection and Tocaloma site maintenance work. See details for all volunteer events on our event calendar and email Audrey or Preston for more details and to RSVP.
---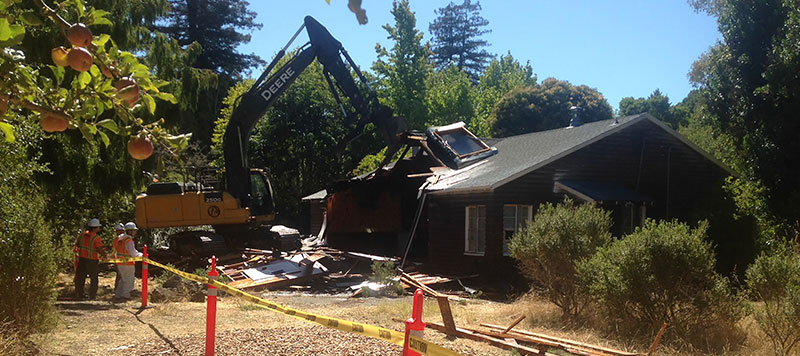 Tocaloma Project: Phase 2 Planned for August 2019
We are preparing to implement phase 2 of the Lagunitas Creek Floodplain and Riparian Restoration project starting in August 2019. This second phase is located at the former community of Jewel, about one mile east of phase 1. Similar in scope to the Tocaloma site, Jewel is a slightly smaller but includes many of the same elements and habitat features including large woody debris installation, side channel creation, and freshwater shrimp habitat structures. Follow SPAWN on Facebook for project updates.
---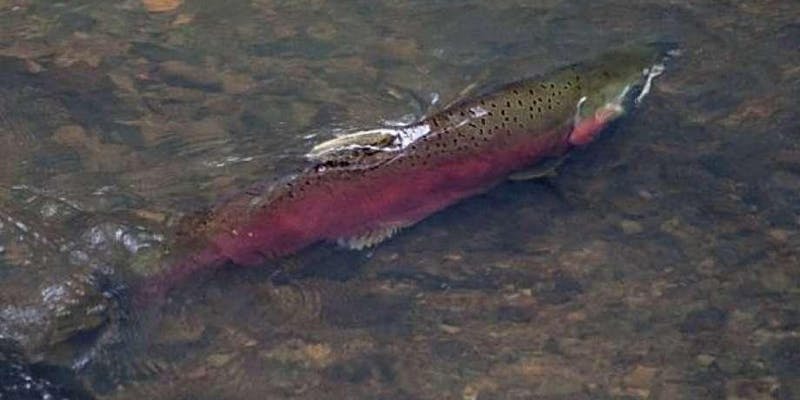 SPAWN Announces Dates for 2018-19 Creekwalk Tours
Each winter, SPAWN offers the Bay Area community the chance to experience one of Marin County's most magnificant natural phenomenon: the local population of endangered coho salmon returning from the ocean to spawn! Join us this winter for leisurely Creekwalk Tours of the Lagunitas Creek Watershed in Sameul P. Taylor State Park. You'll witness endangered coho salmon, learn about native plants and animals, discover the history of the watershed, and anything else we encounter along the way. For more information and to register for a Creekwalk Tour today, visit our Eventbrite page.
---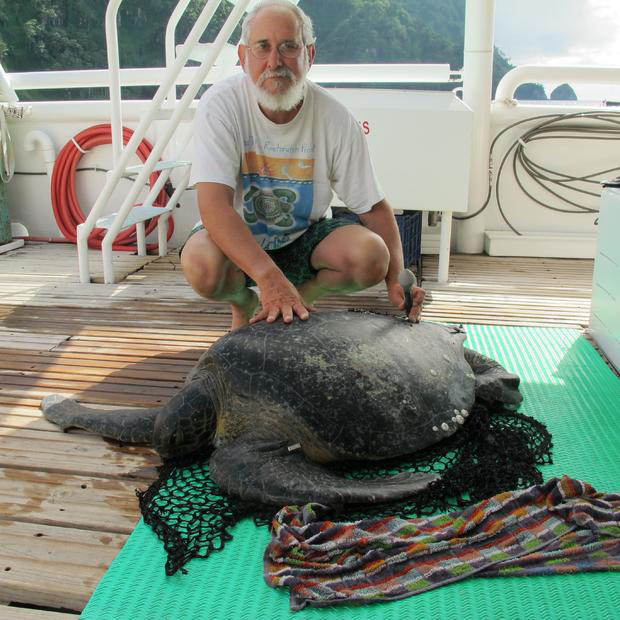 SPAWN Founder Named Honoree of the Eleanor Fletcher Award
Todd Steiner, our founder and executive director, has been named Honoree of the Eleanor Fletcher Award at the Loggerhead Marinelife Center's Go Blue Awards in Florida. Named for the founder of Loggerhead Marinelife Center, the Eleanor Fletcher Award recognizes an individual who has exemplified a lifelong, extraordinary commitment to marine conservation through their work or volunteer activities. Todd has more than 30 years experience in environmental protection and education, devoting his life to activism and saving aquatic creatures. Learn more about Todd's dedication to protecting the world's oceans, streams, and marine wildlife. Congratulations, Todd!
---
Join us for these upcoming Events!
Every Friday:

Nursery Volunteer Day

Meet at

our headquarters

from 10 am to 1pm and help care for thousands of native plants and then take a stroll with us as we collect wild seeds. Please join us for a great time with very skilled botanists. Email

audrey@spawnusa.org

.

Saturday, December 8: Habitat Restoration Day Meet at our headquarters from 10am to 2pm and help stake live willow poles along 500 feet of brand new side-channels created to help Coho salmon and Steelhead trout survive and thrive. Email

preston@spawnusa.org

.
December 2018 - January 2019: Creekwalk Tours Join a SPAWN-trained naturalist to experience

the local population of endangered coho salmon returning from the ocean to spawn. More information and registration is available via

our Eventbrite

.