View this email in your browser
Hi Ed,
As the struggle to hold the world's biggest polluters to account continues, Stand.earth is expanding the ways we involve our community – and now we're excited to announce that we're rolling out mobile action alerts.
Interested in joining our new mobile action alert program and being the first to hear about opportunities to hold some of the world's biggest polluters accountable? Sign up here.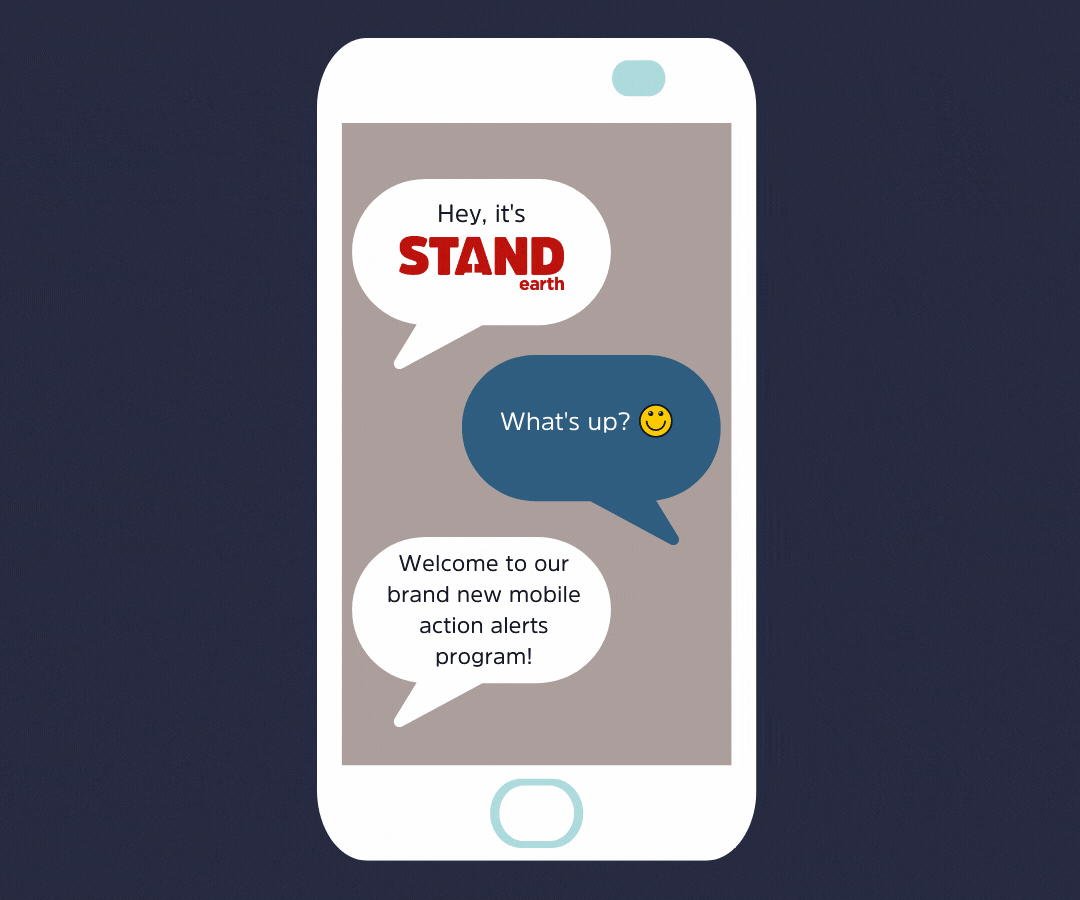 We know, we know – unsolicited text messages are the worst. That's why we're explicitly asking for your consent to text you with this email!
And don't worry, if you're not interested you will still receive all the other content you know and love from us via email and social media as a member of our Stand community.
And what a community it is – together, we've protected millions of acres of forests that people thought couldn't be saved. We've gone up against multinational oil, gas, and coal companies worth billions of dollars and come out victorious, blocking dozens of their projects that would have poisoned local communities and accelerated the climate crisis. We've shifted billions of dollars of purchasing from corporate powerhouses like Starbucks, Staples, and Levi's onto sustainable pathways.
Because of people like you, doing things other people consider impossible has kind of become our jam. This community is more than half a million people strong (and growing!), and we're using our collective power to fight climate change, protect wild spaces, stand with impacted communities, and say no to new fossil fuels.
And now we're doing it on your phone too. Sign up for mobile action alerts here.
In solidarity,
Nathan Taft
Senior Digital Campaigner
Stand.earth