SPAWN August
Newsletter

Floodplain Works Begin
We have officially broken ground on our ambitious project to recover a lost floodplain that has been buried under 15,000 yards of dirt dumped in the stream corridor decades ago. Read more here.
A Garden for Butterflies and Bees
This spring, we created a pollinator garden in SPAWN's Nursery. All plants in this garden provide pollen and nectar to native bees and other local pollinators, and are deer resistant. Our garden contains 18 species of plants, providing host plants for about the same number of butterfly species. See what's blooming.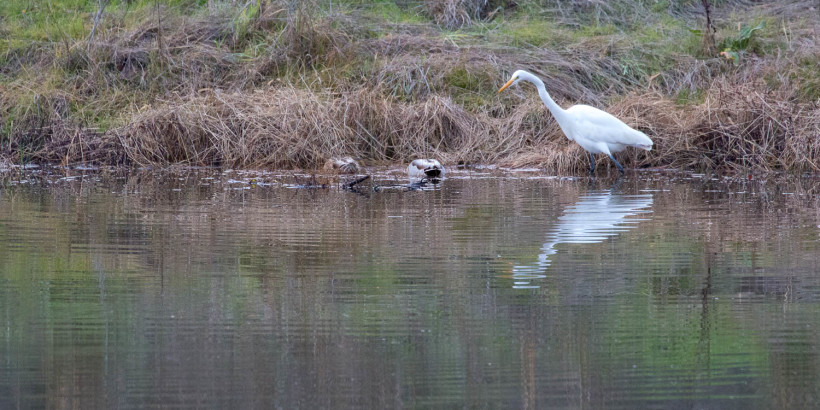 Own a Creekside Home? Get a Free Habitat Consultation
SPAWN is offering free habitat enhancement consultations for homeowners living on creekside properties in the San Geronimo Valley. We can help address specific concerns that property owners may have about their creeks, the surrounding wildlife habitat, or other natural resource issues. Help improve habitat for wildlife.
An Intern Speaks
Interns and volunteers help us achieve everything we do. For six months, Harry McGrath worked with us as our Native Plant Nursery Intern. He wrote a blog post about his time with plants and people. Read Harry's story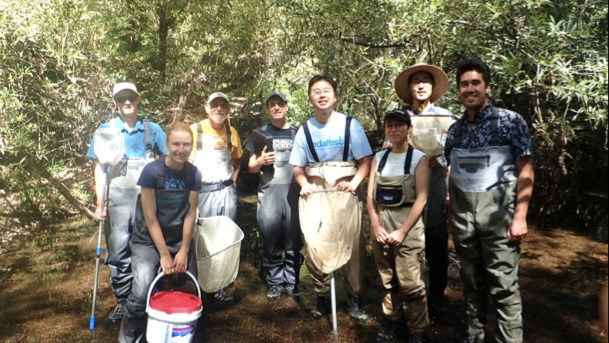 Surveying for Red-Legged Frogs
To make our Tocaloma restoration project site safe for wildlife SPAWN biologists and volunteers conducted surveys to ensure that no animals would be adversely impacted by construction activities. We first started with a nesting bird survey... Read about the results of our surveys.
Donation Wish List
SPAWN is gearing up for a huge restoration project that will take place right at the TIRN office site, on Lagunitas Creek. New gloves, tools, and equipment would help us be even better prepared for all of the planting that we'll be doing to stabilize the restored floodplain this fall and winter. See below for our wish list of the items, and a link to an example of the type of items we are looking for, that will be most useful to our volunteers and us. Any donations will be greatly appreciated!
Gloves S, M, L sizes (12 pairs each size) - Atlas Gloves are ideal
Digging Forks (5)
Hori Hori Knives (10)
Wheelbarrows (2)
---


Join us for these upcoming Events!