SPAWN
October Newsletter

SPAWN update: Governor Brown declares October 2018 California Redwoods month
On October 1st, California Governor Jerry Brown issued a proclamation that declared October 2018 to be California Redwoods month. TIRN honors California's incredible state tree all month long through our 10,000 Redwoods program. We're fighting against climate change by planting 10,000 redwoods in the San Francisco Bay Area to create a local carbon sink...and we need your help! Celebrate California Redwoods month by helping save these iconic giants today.

What once was a concrete retaining wall and patio buried under 4 ft of fill is now a perennial side channel with innovative freshwater shrimp structures that offer habitat for endangered wildlife!
Lagunitas Creek Restoration - Phase I complete!
Time has flown by! After 10 weeks, phase I of the Tocaloma Restoration Project is complete. Now, the revegetation and monitoring begins! In total we removed 11,920 cubic yards of fill, concrete, asphalt, and other debris from the floodplain; installed several large woody debris structures, numerous living willow habitats, and 150 feet of endangered California freshwater shrimp habitat structures; and put over 200 lbs of seeds over our newly-graded slopes. Follow SPAWN on Facebook for project updates.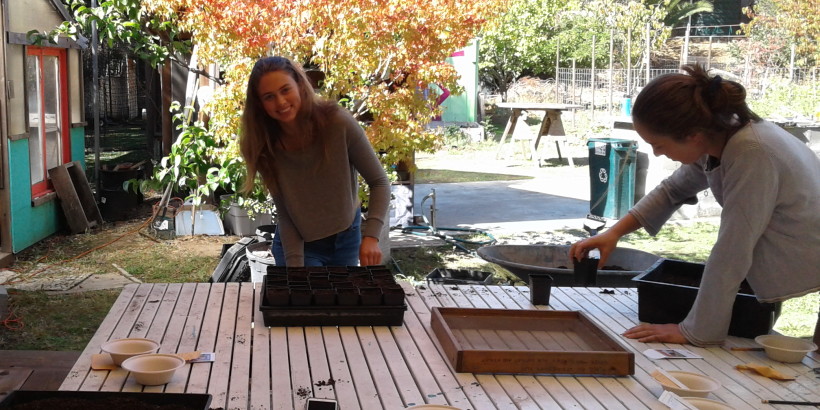 Sowing seeds with students
SPAWN would like to thank Marin Academy for helping grow plants for our Tocaloma Floodplain Restoration Project! In the past couple weeks, freshman students seeded eight species of native grasses and perennials, sowed 1500 plugs in just one morning; and seniors came together in their free time to seed out pollinator plants. The SPAWN nursery is completely filled with plants ready for outplanting this winter! Marin Academy and all our partner schools are helping us reach (as close as we can) 100% native vegetation coverage on the site. Check out Audrey's full blog post here.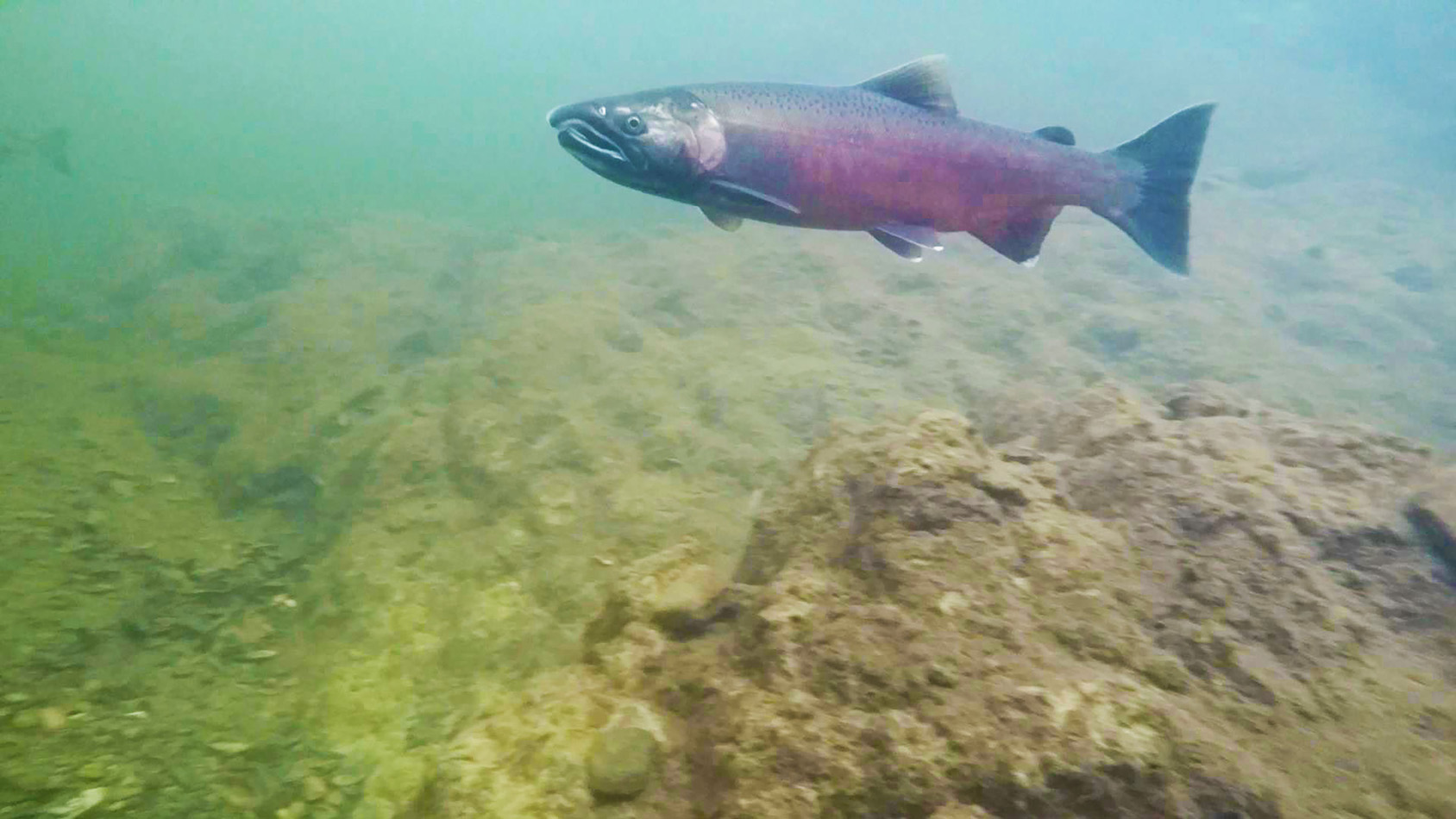 Love wild salmon and want to get your hands dirty?
Join the SPAWN crew for a unique habitat restoration project this Saturday, October 20th from 10am to 2pm, to help us put the final touches on our Lagunitas Creek Floodplain and Riparian Restoration Project. We need your help on Saturday to stake live willow poles along 500 feet of brand new side-channels created to help Coho salmon and Steelhead trout survive and thrive. Dress warmly, wear boots, bring water and a lunch, and meet us at 9255 Sir Francis Drake Blvd, Olema CA 94950! See upcoming volunteer events.

Free habitat consultation for creekside homes
SPAWN continues to offer free habitat enhancement consultations for homeowners living on creekside properties in the San Geronimo Valley. We can help address specific concerns that property owners may have about their creeks, the surrounding wildlife habitat, or other natural resource issues. Help improve habitat for wildlife.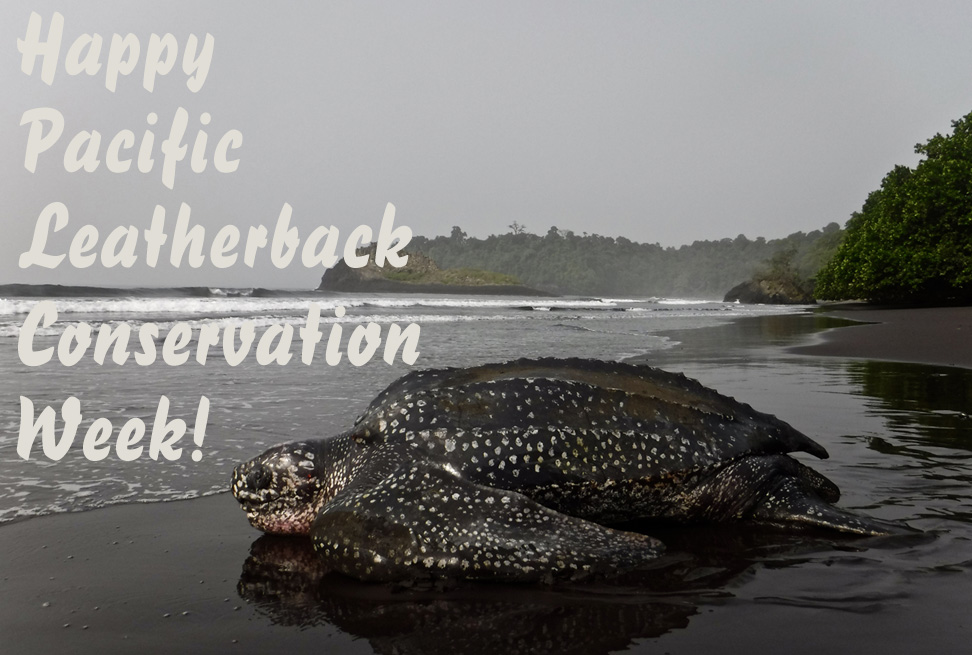 OCEANS Update: This week only - score a shirt, help save Pacific leatherback sea turtles!
Turtle Island Restoration Network is running a limited edition t-shirt drive in honor of Pacific Leatherback Conservation Day in California (10/15) - for one week only! We're partnering with FLOAT to raise funds for our Save the Leatherback Sea Turtle Campaign to prevent the extinction of this critically endangered, iconic giant. For every shirt sold, FLOAT will donate $8 to our campaign. Hurry! Less than 3 days left: show your support for sea turtle conservation and shop for leatherbacks today!
---


Join us for these upcoming Events!
Every Friday:

Nursery Volunteer Day

Meet at

our headquarters

from 10 am to 1pm and help care for thousands of native plants and then take a stroll with us as we collect wild seeds. Please join us for a great time with very skilled botanists. Email

audrey@spawnusa.org

.

Saturday, October 20th: Habitat Restoration Day Meet at our headquarters from 10am to 2pm and help stake live willow poles along 500 feet of brand new side-channels created to help Coho salmon and Steelhead trout survive and thrive. Email

preston@spawnusa.org

.