Most people cringe at the sight of animal abuse, but customers at the Canadian restaurant Marado Sushi have no qualms about eating the writhing limbs of highly intelligent animals ...
At this restaurant, PETA captured footage of a chef hacking off an octopus's arms and legs and serving the freshly dismembered limbs in a dish called "sannakji."
Live shrimp and lobsters are also tortured in restaurants. Chefs cut off their tails and place them on a plate, right next to their flailing upper bodies.
It sounds like the plot of a twisted horror movie, but it's happening in a handful of restaurants in Toronto.
PETA filed a complaint with the Ontario SPCA, which agreed that octopuses are protected by cruelty-to-animals legislation, and informed Marado Sushi of the law. But it and other restaurants are still slicing and dicing living animals.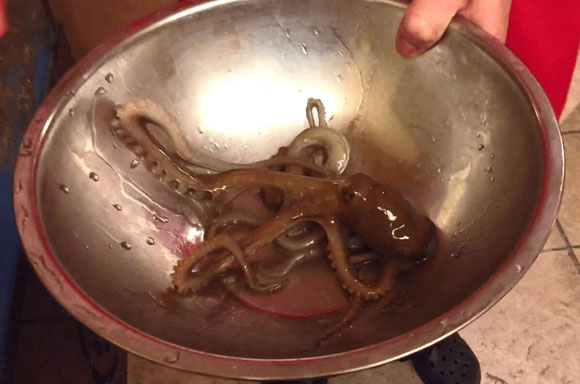 Tell Canadian restaurants to STOP mutilating and serving live animals.
For all animals,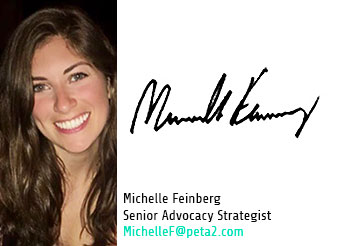 | | TEXT pulse TO 73822 TO SIGN UP FOR MOBILE ALERTS FROM peta2* |
| --- | --- |