SPAWN May
Newsletter

Charlotte Torgovitsky: Expert gardener, expert propagator
Charlotte Torgovitsky is a long-time supporter of the Salmon Protection and Watershed Network (SPAWN) and board member of the Marin Chapter of the Native Plant Society. She volunteers her time to teach workshops about pollinators and their relationship with native plants, habitat gardening, and propagation at our nursery. Read more here.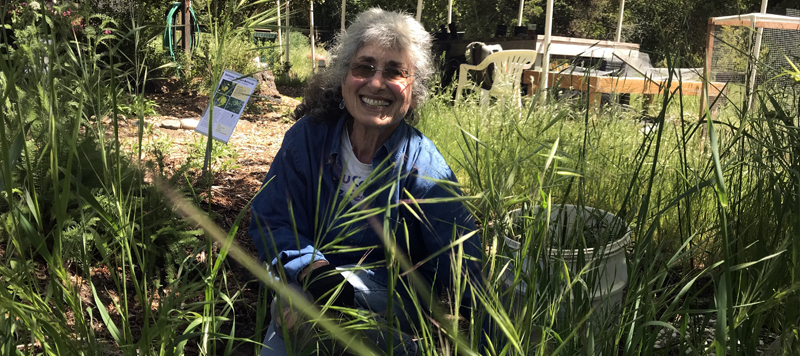 Volunteer Spotlight: Karen Dabrusin
This month, we're highlighting Karen Dabrusin, a long-time SPAWN volunteer. Karen started her volunteering adventure 13 years ago. We interviewed Karen while she was pulling weeds outside our headquarters. Read more here.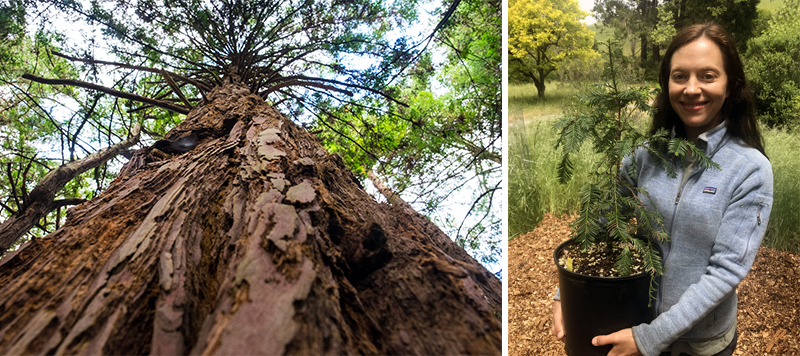 Adopt a Redwood for Mom
Fight climate change and support healthy creeks in honor of the mothers in your life by adopting a redwood today.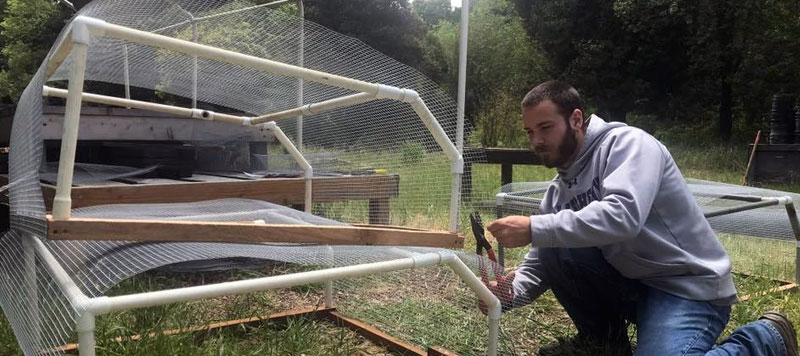 Protecting Plants from Woodrats
We have many species of woodrats in California. These little critters make their homes in brush and under and in trees. Woodrats eat fungi, fruit, bark and have really enjoyed munching on our plants and seeds in the nursery. Bolt, our habitat restoration intern, finishes off some plant cages, which will protect our plants from the rats. One of our SPAWN volunteers, Dean Hanson, helped us create these cages, a preventative measure to help our plants and seeds grow!
We're looking for a Habitat and Restoration intern to assist with planning, implementation, monitoring, and maintenance of habitat restoration projects in the Lagunitas Creek Watershed. Free housing is provided. Read a testimonial from Anna Sweeney, our former Redwoods and Climate intern.
---
Come volunteer with us!