Which type of COVID test do I need? ‌ ‌ ‌ ‌ ‌ ‌ ‌ ‌ ‌ ‌ ‌ ‌ ‌ ‌ ‌ ‌ ‌ ‌ ‌ ‌ ‌ ‌ ‌ ‌ ‌ ‌ ‌ ‌ ‌ ‌ ‌ ‌ ‌ ‌ ‌ ‌ ‌ ‌ ‌ ‌ ‌ ‌ ‌ ‌ ‌ ‌ ‌ ‌ ‌ ‌ ‌ ‌ ‌ ‌ ‌ ‌ ‌ ‌ ‌ ‌ ‌ ‌ ‌ ‌ ‌ ‌ ‌ ‌ ‌ ‌ ‌ ‌ ‌ ‌ ‌ ‌ ‌ ‌ ‌ ‌ ‌ ‌ ‌ ‌ ‌ ‌ ‌ ‌ ‌ ‌ ‌ ‌ ‌ ‌ ‌ ‌ ‌ ‌ ‌ ‌ ‌ ‌ ‌ ‌ ‌ ‌ ‌ ‌ ‌ ‌ ‌ ‌ ‌ ‌ ‌ ‌ ‌ ‌ ‌ ‌ ‌ ‌ ‌ ‌ ‌ ‌ ‌ ‌ ‌ ‌ ‌ ‌ ‌ ‌ ‌ ‌ ‌ ‌ ‌ ‌ ‌ ‌ ‌ ‌ ‌ ‌ ‌ ‌ ‌ ‌ ‌ ‌ ‌ ‌ ‌ ‌ ‌ ‌ ‌ ‌ ‌ ‌ ‌ ‌ ‌ ‌ ‌ ‌ ‌ ‌ ‌ ‌
Insomnia is the most common sleep disorder, but there are things you can do to ease it. Get the facts and helpful tips from our sleep specialists.
Spring is right around the corner! With it comes longer days, warmer temperatures and … spring allergies. Our allergists offer simple tips to beat your symptoms.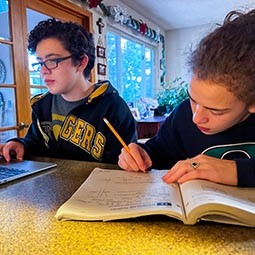 New Research on Sleep for Parents
What do later school start times do for parents' sleep? Lisa Meltzer, MD, recently completed the first-ever study and the results may surprise you.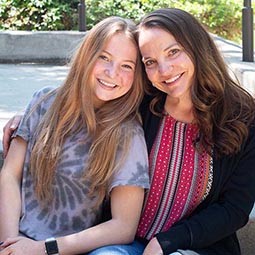 The second time Lillian got COVID-19, she came to National Jewish Health. Our experts realized she needed a more coordinated approach.
Meeting Your Care Needs
Our specialty care clinics are open and ready to serve you, including regular care, COVID-19 recovery, testing and treatment for adult and pediatric patients. We are also administering Pfizer vaccine to adults and children.
Make an Appointment | COVID-19 Care | Vaccine Info | Testing Info


Alternative Treatments for Adult Insomnia
Adults ages 21 and older with chronic insomnia who have taken sleep medication for more than one year are needed for a clinical trail. This trial looks at how to help insomnia patients transition from sleep medication to experimental treatment options. Learn more.