Is another COVID-19 booster needed? ‌ ‌ ‌ ‌ ‌ ‌ ‌ ‌ ‌ ‌ ‌ ‌ ‌ ‌ ‌ ‌ ‌ ‌ ‌ ‌ ‌ ‌ ‌ ‌ ‌ ‌ ‌ ‌ ‌ ‌ ‌ ‌ ‌ ‌ ‌ ‌ ‌ ‌ ‌ ‌ ‌ ‌ ‌ ‌ ‌ ‌ ‌ ‌ ‌ ‌ ‌ ‌ ‌ ‌ ‌ ‌ ‌ ‌ ‌ ‌ ‌ ‌ ‌ ‌ ‌ ‌ ‌ ‌ ‌ ‌ ‌ ‌ ‌ ‌ ‌ ‌ ‌ ‌ ‌ ‌ ‌ ‌ ‌ ‌ ‌ ‌ ‌ ‌ ‌ ‌ ‌ ‌ ‌ ‌ ‌ ‌ ‌ ‌ ‌ ‌ ‌ ‌ ‌ ‌ ‌ ‌ ‌ ‌ ‌ ‌ ‌ ‌ ‌ ‌ ‌ ‌ ‌ ‌ ‌ ‌ ‌ ‌ ‌ ‌ ‌ ‌ ‌ ‌ ‌ ‌ ‌ ‌ ‌ ‌ ‌ ‌ ‌ ‌ ‌ ‌ ‌ ‌ ‌ ‌ ‌ ‌ ‌ ‌ ‌ ‌ ‌ ‌ ‌ ‌ ‌ ‌ ‌ ‌ ‌ ‌ ‌ ‌ ‌ ‌ ‌ ‌ ‌ ‌ ‌ ‌ ‌ ‌
With the spread of the Omicron variant and new research on antibody response, many people have questions about receiving additional doses of COVID-19 vaccine. Get the latest on the fourth dose and who might be eligible for it.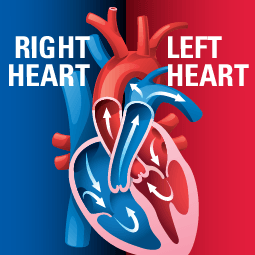 Heart disease is the #1 cause of death in the U.S., but did you know that there are different types of heart diseases?
A new study by National Jewish Health researchers may help experts begin to develop treatments for long-COVID symptoms.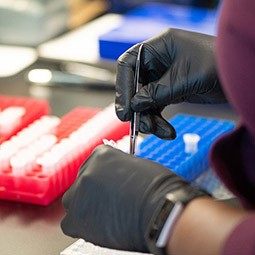 More than 20% of patients with chronic medical conditions may still have insufficient levels of antibodies, even after a second mRNA vaccine dose.
We're Here for You
Our specialty care clinics are open and ready to serve you, including regular care, COVID-19 recovery, testing and treatment for adult and pediatric patients. Masks are required for all patients, visitors, employees and staff.
Vaccine Info | Testing Info | COVID-19 Care | Make an Appointment


Does Keto Diet Help Reverse Heart Failure with Preserved Ejection Fraction?
Studies have shown that weight loss can improve heart function. Researchers want to see if a ketogenic diet is an effective treatment for heart failure with preserved ejection fraction. Learn more.