How and why do viruses mutate? ‌ ‌ ‌ ‌ ‌ ‌ ‌ ‌ ‌ ‌ ‌ ‌ ‌ ‌ ‌ ‌ ‌ ‌ ‌ ‌ ‌ ‌ ‌ ‌ ‌ ‌ ‌ ‌ ‌ ‌ ‌ ‌ ‌ ‌ ‌ ‌ ‌ ‌ ‌ ‌ ‌ ‌ ‌ ‌ ‌ ‌ ‌ ‌ ‌ ‌ ‌ ‌ ‌ ‌ ‌ ‌ ‌ ‌ ‌ ‌ ‌ ‌ ‌ ‌ ‌ ‌ ‌ ‌ ‌ ‌ ‌ ‌ ‌ ‌ ‌ ‌ ‌ ‌ ‌ ‌ ‌ ‌ ‌ ‌ ‌ ‌ ‌ ‌ ‌ ‌ ‌ ‌ ‌ ‌ ‌ ‌ ‌ ‌ ‌ ‌ ‌ ‌ ‌ ‌ ‌ ‌ ‌ ‌ ‌ ‌ ‌ ‌ ‌ ‌ ‌ ‌ ‌ ‌ ‌ ‌ ‌ ‌ ‌ ‌ ‌ ‌ ‌ ‌ ‌ ‌ ‌ ‌ ‌ ‌ ‌ ‌ ‌ ‌ ‌ ‌ ‌ ‌ ‌ ‌ ‌ ‌ ‌ ‌ ‌ ‌ ‌ ‌ ‌ ‌ ‌ ‌ ‌ ‌ ‌ ‌ ‌ ‌ ‌ ‌ ‌ ‌ ‌ ‌ ‌ ‌ ‌ ‌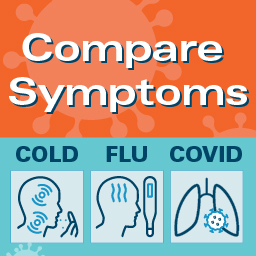 Here are the signs and symptoms to look out for to determine if you have COVID or something else.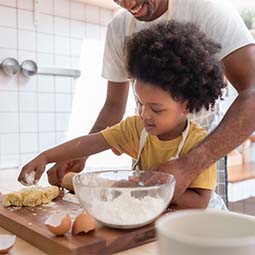 The holidays are a time for feasting; these recipes from National Jewish Health dietitians can help you eat a little healthier.
Facing a once-in-a-century pandemic, National Jewish Health has again demonstrated its resilience, innovation and leadership in meeting patient and community needs.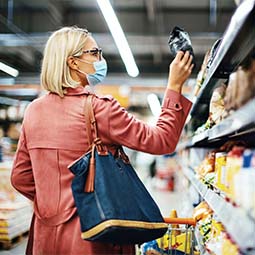 Many holiday foods can hide common food allergens. Find out where and get tips to prevent food allergy issues this season.
COVID-19 Care
Our specialty care clinics are open and ready to serve you, including regular care, COVID-19 recovery, testing and treatment for adult and pediatric patients. We are also administering Pfizer vaccine to adults and children.
Vaccine Info | Testing Info | COVID-19 Care | Make an Appointment


Medication Aims to Improve Moderate COVID-19 Symptoms
If you currently are experiencing moderate COVID-19 symptoms, our researchers need your help to determine if an investigational drug can safely and effectively improve symptoms of mild COVID-19, and potentially shorten how long a person feels ill from the disease. Learn More