COVID-19 and asthma – here's what you need to know.
Named a Top Respiratory Hospital for the 25th Consecutive Time
National Jewish Health has ranked #1 or #2 in Pulmonology on the U.S. News & World Report list of Best Hospitals every year that Pulmonology has been a category. This year we hold the #2 position. We also received the highest rating available for COPD, lung cancer surgery and pneumonia care.
Asthma leads to nearly 14 million missed days of work and school. With the right tools you can keep your asthma well managed.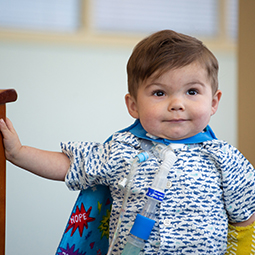 Born with a hole in his heart and airway defects, Asher needed special care to survive. Now he thrives thanks to resolute doctors.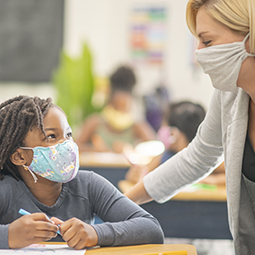 Our experts shed light on the new recommendations about masking in the classroom.
The end of summer means the return of germ swapping. Masks and handwashing are still important to prevent infections.
New! Immediate Care
Treatment for unexpected illnesses and minor injuries of all kinds is now available in our new Immediate Care facility, open seven days-a-week, 8 a.m. to 8 p.m., no appointment necessary. Learn More
Learn more about COVID Care, Testing Appointments and Walk-In Vaccination at National Jewish Health.


Improving Asthma Treatment Using Video Chat
Can frequent video calls with a pharmacist via smart phone or computer help 14- to 30-year-olds take their prescribed asthma medications regularly and have fewer asthma symptoms? What about tracking how frequently a patient is using their asthma medication through a phone application? Researchers want to know. If you are between the age of 14 to 30 and take an inhaled corticosteroid medication, you may be able to help researchers find the answer. Learn More