Get a new "go-to" summer recipe!
Do You Know How to Calm the Stings of Summer?
Ouch! Summer brings out bees, wasps and all kinds of stinging or biting insects. Watch our new video to avoid getting stung and learn how to treat different types of reactions to insect stings.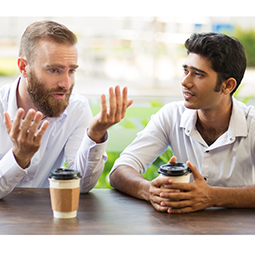 Talking about Vaccine Hesitancy
How can you help get more vaccine in the arms of Americans? Find out how to have important, one-on-one conversations about vaccine.


Investigational Treatment for Food Allergies
If you're allergic to peanuts and other foods, you could qualify for the OUtMATCH study at National Jewish Health in Denver, CO. Learn More